I'm a driver whose been doing a lot of thinking. Follow me …
Domains of thought:
I own many domain names … to take action – start something.
I envision an enterprise. I envision people joining me and helping out – with talent, with money, with commitment – willing and capable friends and acquaintances coming together who see something close to what I see. People who want to make it happen. I've considered my purpose in life – my faith, inventions, political realities. This is what I want to create.
I don't buy names to hold onto them and sell them. Let's look…
The News
Several of my domains relate to the news. I'd like to create a news platform that let's people hear multiple sides of every story – fair and balanced through format – not one side outshouting another or censoring the other side by hogging the mic or casting insults.
SubsetNews.com – Taxonomically organized niche news sites of every category and subcategory conceivable. Easy to search by subject, date, people, places and various factors of relevance.

SubnetNews.com – The news underneath the news. Looks deeper. Discovers more. Fact checks everything. Emphasizes freedom for buried and suppressed voices – think freedom of speech.  No voice goes censored but formatting allows contrarians to rebut assertions without interruption.

EqualVois.com – Emphasizes independent and minority view opinion over partisan dominant views. Allows any individual or small organization with an independent political opinion to be promoted through the platform in order to level the playing field with the highly funded.
This is not cowabunga awesomeness. It is the best of. Let the cream rise to the top. It deserves to be shown. It's what you come here for. 
OTHER DOMAINS
James Carvin is a driver whose been doing a lot of thinking. News is just one thing to think about. There are inventions. There is philosophy. There are ideas. There is faith. By building a news empire, perhaps it will be possible to also bring some of these other visions to the masses. Ideas are best shared. 
Ghost Machine
James Carvin has been planning to develop the Ghost Machine app since 1998, when he first incorporated Ghostsurfers Intl.  His idea was so far ahead of its time he had to introduce it in stages. The history of this deserves its own page. Suffice it to say here that the  Ghost Machine app is still on his bucket list. To summarize it in short, it is like combining Pokemon Go with Bitcoin except the Pokemon are people and the Bitcoin are not dangerous crypto-currencies but in-network rewards so they don't have the same legal problems Bitcoin has had. To mine for Ghost Bucks users of the app hunt for ghosts (historical people). They can then redeem them in the places of business that host "Ghost Hours." 
GhostHour.com – The essence of the Ghost Machine app is to hunt for ghosts during ghost hours provided by ghost hosts. Ghosts only appear in places of business during designated "ghost hours." Finding ghosts and gaining their energy converts to Ghost Bucks using the Ghost Bucks Formula. All participating ghost hosts must redeem ghost bucks or accept them as a form of payment. The Ghost Buck is backed by the value of customers per designated hour as determined by the willingness of ghost hosts to pay for them. The Ghost Bucks Formula is set up as a Charity Fund Raiser app. So you can raise funds for your favorite charities by hunting for ghosts and the more you give the more Ghost Bucks you get. You can then choose to keep them, redeem them or contribute them. To trade them you have to become a ghost host.
Miscellaneous
Each remaining domain has its own story and some are for sale as I have no plan for them.
Philosophy and Religion
Philosophy and religion are in my thoughts as I drive. The remainder of my domains comprise my missionary "bucket list."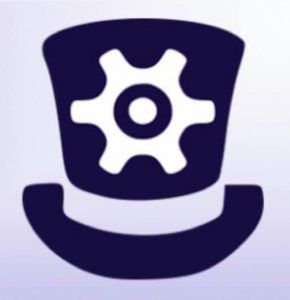 "Pamalogy" is an acronym that describes the central features of my favorite thing to think about  -Poly Astronomically Maximized Awesomology! Pamalogy is the logical philosophy of Perfection, also known as Maximized Awesomeness! It is both the purpose of life and the reason, as I see it, that there are multiple heavens and not just one history. I have now completed the first edition of Pamalogy 101 online (click here) and opened up the Pamalogy Society HQ at the arts district at Tallahassee's Railroad Square between FAMU and FSU. 
Cosmostrophy is the field of philosophy centered on how one reconciles their faith with science. It encompasses all denominations and world religions, including atheism. Moderators are wanted for the FB discussion group. 
A place to express the deep longings of the soul and to ask for help. 
What happened to the stuff that was here before?
This page has changed a lot through the years. Check out my archives for more about me …
Click here for the 2016 front page.
Click here for the 2018 front page.