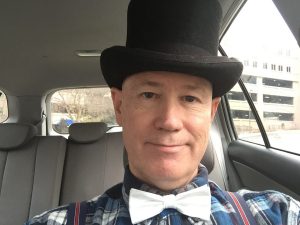 I like to interact with my followers as much as possible but I have a problem – I get about a hundred robot subscribers a day at JamesCarvin.com that I proceed to delete. I've found a way to bulk delete them so it doesn't take me all day but I have to figure out who the real subscribers are first. I really want you to be able to comment on my web site and stuff but I sure hate spam and I know you do too. So here's what I came up with…
HOW TO SUBSCRIBE
To become a bonified and verified JamesCarvin.com subscriber, put in a friend request on my FB Instant Messenger to let me know you want to subscribe to my web site so I can cull your user name out from the Russian spam bots and stay in touch in a proper way. I don't send mail out from JamesCarvin.com, or never have so far anyway, and unless things change you won't be added to any lists. This is a you come to me when you want to proposition, rather than me always reaching out to you. And if I have something to sell, like hats or whatever, you can buy it here. So I'll see you on Facebook. Let me know what user name you're choosing and I'll get you put into a special category of subscribers that is for real people.
You can also subscribe to My YouTube channel. Every now and then YouTube may inform you of new videos I've uploaded. I highly encourage subscribing to both my web site and to YouTube and friending me on FB IM.
After that, here's the registration link to subscribe to this web site …
Click Here to Register to JamesCarvin.com