I am an independent broker/agent. This means I am an insurance consultant. I am not captive to one life insurance company or health insurance plan. As a result, I can do more for you. One size does not fit all. I work with multiple state regulated A-rated carriers to find you the most affordable and most valuable insurance products available given your family's needs and your personal qualifications. To accomplish this, it is ideal to set up an in-home consultation. I am located in the Florida Big Bend region in Tallahassee and love road trips and meeting families in person. I also do virtual appointments over Zoom, so I can help clients anywhere in the country. However, I am limited by the states I am licensed in, so check my license and certifications page to see if I am qualified to produce insurance in your state.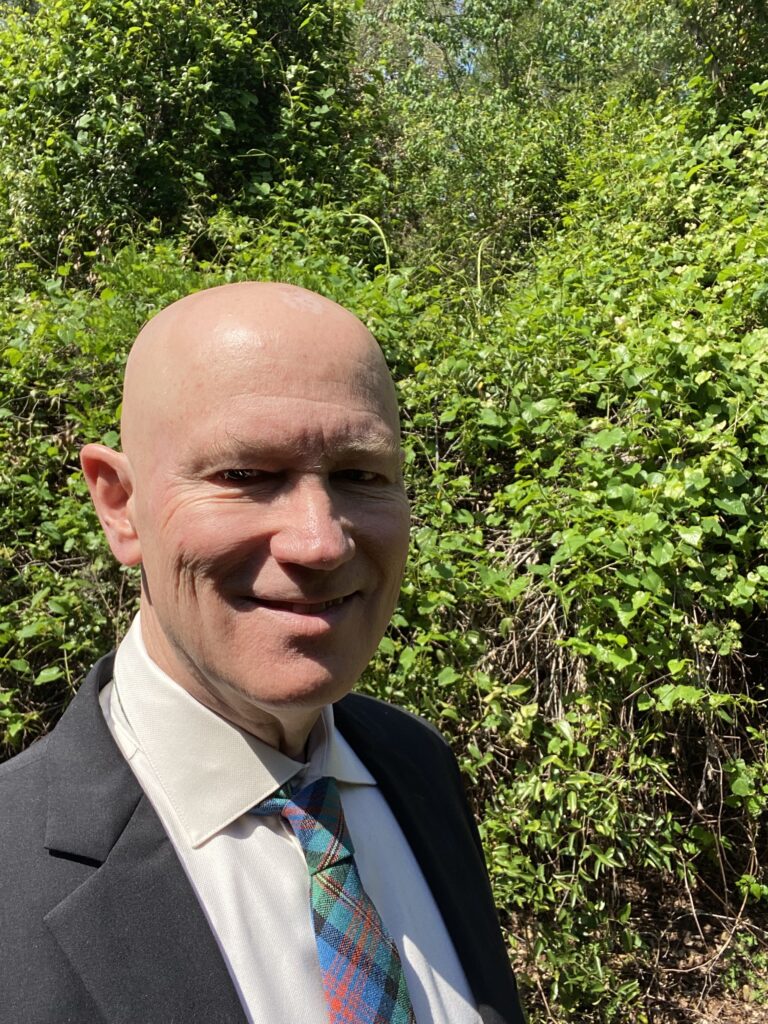 What to Expect
While I am with you, whether in-home or virtually, allow me to review any current policies you have. I will not recommend any changes unless it will make a significant positive difference for you and I will disclose both the upside and downside of switching any policies you already have. In-home and virtual appointments usually consist of a brief budget and needs assessment, a few basic medical questions, a solution and identity verification, and a quick approval and application. It is also normal for me to produce a policy when I visit so expect to be fully cared for with an underwriter before I leave. Husbands and wives often require two and sometimes more policies. Childrens' policies are inexpensive and also recommended. The initial consultation takes five to ten minutes at most, depending on your questions. After that, allow time to complete applications and write up policies.
How to Prepare
If you are married, be sure you are both present and attentive. I am sometimes a few minutes early and other times run late. If I'm more than thirty minutes behind helping a family before you, I will call or text to reschedule. If you need to reschedule, I may be with another family and not answer my phone. Text works best.
There are several things you should have ready for our visit:
Any policies you think I should review. (If you can't remember who you are insured with, check your bank statement because you are probably paying them every month). If you don't have the policy, ask them to mail you a copy. They should do this for free. And you should ask for as many copies as you have beneficiaries so everyone has one.
Work policies are sometimes tricky. People often think they have life insurance policies through their employer but it is something else. If you have a copy of your employer's policy, it should be about thirty to sixty pages long. Otherwise, you probably only have a certificate, which means you don't actually own the policy. Policy ownership would mean that you have control over it. And if it is a whole life policy, you would be able to borrow on the policy's cash value. Otherwise, it is a term policy. When I assess your family's needs, I will help guide you through whether a term policy is best suited for you. Often it is best to have both a whole life and a term policy. The important thing is that you know what your goals are and you know what you have. I will quickly help you assess this.
Be sure you are ready to apply. You may not need a check book, but you will probably need your account number so you can pay your monthly premiums through EFT and if you have a separate account from your spouse and both enroll in a program, you'll need both sets of numbers.
Have other identification and contact information ready, including your drivers licenses and social security numbers. The social security number will be needed to check your medical history through the Medical Information Bureau as part of the simplified underwriting process and is subject to HIPPA portability laws.
One of the conveniences of in-home visits is the fact that you have your prescriptions right in your medicine cabinet. I will need to know what the insured (you or your husband) takes, how long they've been taking it and what conditions they have that require it so I can match them only with programs that won't disqualify them because they take them.
Think about who you want as beneficiaries and what sort of policies you might like before I arrive, but please be open minded as I might have some very good ideas too. Typically, I'll write one policy for a husband with the wife as the beneficiary and one policy for the wife with the husband as the beneficiary, and when there are children, the children are usually listed as contingent beneficiaries each receiving a portion based on how many children you have. You can also list grandchildren and many people also want to leave some portion of their benefits to their favorite charities when they pass, as well. This is something you should discuss with your spouse and be in agreement on, at least to some extent, before I arrive. Keep in mind that insurance benefits are tax free and creditors won't have any claim on them.
Work on your budget. If you buy more insurance than you can afford, everything will fail because your policy will lapse. Typically insurance policies are one of the first household expenses people decide to trim. As soon as people go through some financial stress or get tempted to buy something they really want, they convince themselves they can get insurance any time later. Not only is that not always true, but it is often more expensive too. What's more, if that happens, then any money they've put in so far will be wasted and we'll have all wasted our time together. I don't want that to happen. That's why it's so important to start every meeting with a budget assessment. So, perhaps the most important thing you can do to prepare for my visit is to get your budget started.
Let's Meet!
Okay. Now that you know what to expect, let's set aside some time. You can easily book or cancel and reschedule using the form below. I won't typically answer my phone while I'm visiting families, which is what I'm normally doing all week long, because I'm giving my undivided attention to the people I'm helping, but I do check my schedule between visits. So, I've found that the best way to reach me while I'm on the road is either online or by text. Are you ready to get started?
Choose a date and time when both you and your spouse will be present.
Begin by tapping on one of the dates below.
Fill out the form completely.
This online booking tool only extends for one week. People tend to forget I'm coming if I book more than a week in advance. If the time you want isn't available or you need to schedule your visit more than a week from today, send me a text. More often than not, I can work something out.

You can send your texts to the phone number on the business card below. If you do attempt to schedule by text, be sure to include all of the information requested on the scheduling form. In other words …
Name
Email
Spouse Name
Beneficiary Names
What your Goals Are
If you have a gate code, apartment number, dogs, parking instructions, hard place to find, etc.
That you'll be prepared with the prep list above.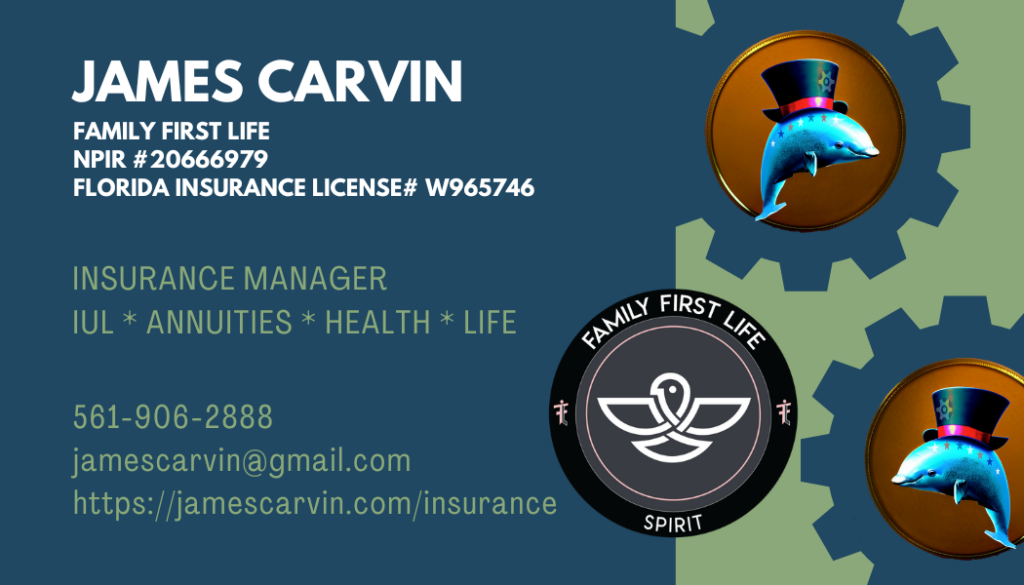 You can also send all that info in an email, but you must book the appointment by text. Otherwise, it may get lost in my junk mail.
Medicare & Medicare Options
I normally reserve in-home consultations for life insurance and annuity plans and in some cases, I'll offer supplemental health insurance programs in-home. If possible, I prefer an environment where we can share a screen and we can talk at the same time and exchange emails as we speak. the best environment is Zoom. It's simply easier to exchange information quickly through email and over the Internet than it is by looking at my laptop, iPad or notebook and brochures in your home. Also, some communications must be recorded according to Federal regulations. This is especially true when discussing anything related to Medicare, Medicare Options, Medicare Supplementary plans, Advantage plans and Medicare Prescription Drug plans. In fact, when discussing Medicare a special appointment has to be made 24 hours in advance and a form filled out called a Scope of Appointment that dictates exactly what we are permitted to discuss.
NOTE: If you are NOT seeking Medicare or Medicare options such as supplementary insurance or Medicare Advantage or a Medicare Prescription Drug Plan or equivalent, do NOT check the Medicare Disclaimer on the Scheduling tool.  The disclaimer says, BY PROVIDING THE INFORMATION ABOVE, I GRANT PERMISSION FOR A LICENSED INSURANCE AGENT TO CONTACT ME REGARDING MY MEDICARE OPTIONS INCLUDING MEDICARE SUPPLEMENT, MEDICARE ADVANTAGE, AND PRESCRIPTION DRUG PLANS. Medicare and Medicare options constitute a portion of my business but not all of it.Therefore, this disclaimer is required by law. However, many and perhaps most of the families I help are looking for other types of products, such as life insurance, annuities, group insurance or health insurance and drug plans that don't require Medicare qualifications, limitations and restrictions. Do NOT check off the Medicare Disclaimer field if you are NOT looking for information about Medicare plans, Medicare Supplementary plans, Medicare Advantage plans or Medicare Prescription Drug plans or options. If you DO check this option, all calls will be recorded and stored for up to ten years, as required by law. You will then receive a text or email asking you to complete a separate Scope of Appointment Form, which will describe the exact purpose of the following appointment, as required by Medicare marketing and compliance regulations. This option is unchecked by default. You do not have to complete a Scope of Appointment Form unless you are inquiring about a Medicare program or options.If you aren't, then just schedule a regular unrecorded in-home consultation by following the prompts.
Timing of Enrollments and Changes
Timing is very important for enrolling or changing many types of health plans. Changes can only be made during open, annual or special enrollment periods. Review the Timing link on the Insurance Menu for details.