I've become an insurance agent. If I had my way, things would be very different. There would be no need for insurance – neither health insurance, nor life insurance. There would be some forms of property insurance, but that wouldn't involve money. It would involve privilege and rights. It's a long story. But I don't mind sharing it. Do you have a moment?
Well, if you are interested in insurance as privilege, click here. That'll take care of that. But to get to what drives me, I've got to start at the beginning. The drift of it all begins with the question of what is wrong with everything.
I'm serious. What is wrong with everything?
You might think I'm asking a rhetorical question, but I am serious. And on a metaphysical level, I'm being literal – what is wrong with everything? And …
… what is everything to begin with? The particle physicists can't even tell you what quarks are made of. The cosmologists don't know how big or old the Universe is. How can we delve into what is wrong with everything if we don't know what everything is?
We might also ask why everything is. Why?
As a philosopher, I think the answer to this second question provides the key to the first. The purpose of everything is the maximization of awesomeness. This is not just a catchy phrase. It is the actual reason. If you want to follow my reasoning and see how I came up with this answer, subscribe to Season One of my Podcast. I'm 100% serious.
So that takes care of that.
If you follow those links, you'll see that I've covered a lot of ground I won't have to repeat here. Let's start with that context. Assume for a minute I'm right. If so, then the why question leads us to other big questions. Is what concerns us on a daily basis fufilling our purpose? If we are here to maximize awesomeness, then how? If your life is just, "blah" and "getting by" then does it concern you at all that you may have been missing out on something wonderful? Why is your answer not the maximization of your awesomeness?!
What if everything was very different? Imagine, for instance, if we had always lived in an incentivized asynalogonomy, rather than in the constant tension between capitalist and socialist dystopias. (Click here if you don't know what that means).
If only more people knew about the HAND System. (Refer to the above link if you don't know what the HAND System is). I believe that in the Multiverse, there are many Universes that incorporate the HAND System. I believe there are a vast number of worlds that aren't nearly this dysfuntional. I'm presently in the insurance business because this world doesn't know anything about the HAND System. They don't know that it would fix this world much better than insurance ever could. People don't know. So I have to settle for the insurance business.
I know that all sounds strange. I'm a little geeky, I know, but I'm not so other-worldly. In fact, I'm perfectly normal and safe to be around – just a little different than what you're used to. And I can be practical. I may not be of this world, but I live as though I'm really in it. My philosophy holds that this world is at least partially real, even if it seems to be falling apart. Belief in the Multiverse as a product of Maximized Awesomeness does not make a person so other-worldly that they can be no earthly good. I see it as my mission to make this world a little less bad for people, if I can.
The Ghost Machine was another example of an attempt I made to maximize the good, as I knew how, given what I knew and thought I might be able. As with all of my business ventures, I started with the belief that it wouldn't necessarily take money to make money. I still haven't given up on that thought but I'm reminded daily of how pollyannic the concept is. I so much wanted that to be true. I had very little money. If I wanted to be in business for myslef, it would have to be true.
My father hadn't wanted me to go into business for myself. He knew I wanted to have a positive impact in this world, one that required some entrepreneurial courage, but he wanted me to keep the good government job I had. He said that all the people he knew who'd gone into business for themselves had sacrificed a life without worry. Taking risks could rob a person of their time and of their health. He tried to spare me. He meant well. And I know he was right.
Dad spoke from his personal pain. He had lived in a very different world. It started well enough. He had inherited a fortune from his own father. He started out with a great career in textiles his Dad, my Pop Pop, Charles Carvin, Sr. had taught him. Dad became a marketing man in the textile industry. Even before his Allied Chemical days, he was doing commercials for Chemstrand. If you followed the Netflix series Madmen, you may have caught some of the flavor of my father. He had a trophy wife in Rye. He took the same train from Mamaroneck to Grand Central Station and back every day. "Draper" was even the name of one of his peer VPs at Allied.
I hope you enjoyed that video. Please watch it. See what I mean by "flavor"? And if you are really astute, you may have found the word, "Cumuloft" familiar too. Well, I should tell you that I was no more than one or two years old when the above commercial was made. Dad's move to Allied's Caprolan from Chemstrand was in 1962 and there was no more talk of any Cumuloft after that, if there ever was any in my presence. Assuming it wasn't just a coincidence, somehow the term "Cumuloft" appears to have managed to stick in my young brain for forty years or so before I incorporated it into the Ghost Machine. The Cumuloft was the Ghost Machine's "cloud" security storage system. Then one day, I decided to check to see if "Cumuloft" was a word I could trademark. The Internet didn't show me anything at the turn of the Millennium, as I was developing the Ghost Machine's blue prints. I only encountered my own father's commercial, well after that search. I wonder what else is stored in my head without my knowledge. I don't think we found this video until about 2016. Development of the mobile app started in 2011.
But I digress. Thinking about Dad can make my mind wander. I was talking to you about the insurance business. Specifically, I was thinking about how a person like me, who's head is happier in the clouds, could possibly take interest in solving the problems inherant in dystopian economic systems. Insurance is a help. I was telling you it was the best I could do. At least it helps some people in this world. I'm sure there are many Universes much like this one where it comes in handy.
And I was telling you about the Ghost Machine. Like the insurance business, it would have put a bandaid on socio-capitalism. The idea was to create a fun way for people to make money. This world can be a very dull and even cruel place. Why isn't earning a living easy and fun? It's such a shame I was unable to raise the cash needed to build the Ghost Machine. The world would be a very different place right now if I had succeeded.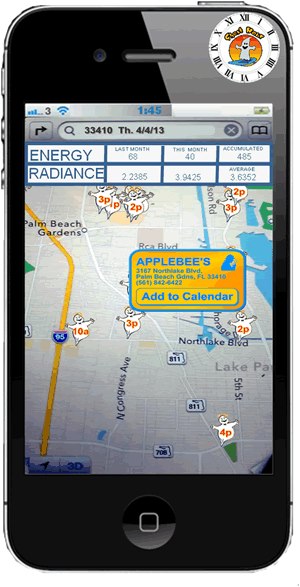 At least in the insurance business I don't have to start from scratch. There's already billions and even trillions of dollars in this business. Getting my personal brokerage started has taken time, more than money. I was able to survive on rideshare earnings while getting my first few sales. It didn't take hundreds of thousands of dollars.
But you deserve a little more back story.
Dad lost his fortune. My mom, who outlived him by decades, lived a miserly life after he passed. And she was spared the difficult ending to her life that my sister and brother had. She was in great health clear up to the age of ninety. Then she had a heart attack. She never had to pay for assisted living, much less a nursing facility.
Contrast that with my sister, Corinne. She had a stroke ten years before she died. The majority of her remaining years were spent on a feeding tube in a nursing home. Her husband abandoned her. Her four remaining brothers deliberated over her care. One wanted to put her on palitative care and another thought she wouldn't want that and the right thing to do was to bring her to a new nursing home in Tallahassee. He prevailed. And that is why we moved here – to watch over her before she died.
My wife, six years my younger, also had had a stroke the year before my sister, six years my elder. She was only thirty eight. She'd been in perfect health until it happened in 2004 but she's been paralyzed in her left side ever since. It shows me that bad things can happen to anyone at any time. Jeanne Calment, who according to the Guiness Book of World Records is the oldest documented woman to ever live, was a smoker. Lisa never smoked, drank or took drugs and she worked out regularly. Bad things happen to good people. It doesn't matter how rare it is. It happens. And that is why we have insurance.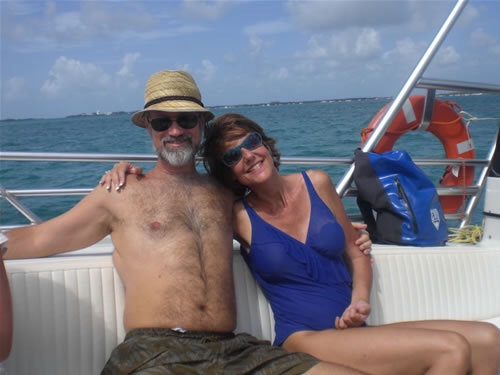 With that picture, it may make better sense why an inventive philosopher would wind up in the insurance business. It positions me to help people deal with the hard realities that exist when bad health, or death, comes at an unexpected time. We can deal with problems before they happen. I can't prevent an occult arterio-veinous malformation, like Lisa's, from bursting. But I can make it easier for families to deal with the financial issues that ensue if and when such a thing happens.
And it wasn't just Lisa, or my sister Corinne. Do you know what was really eye-opening to me? It was visiting Corinne in that nursing home. Nursing homes are places filled with people suffering. I wish more people knew. Maybe they would visit them. There is so much loneliness there.
And they need care. They shouldn't go without much needed care. Caregiving takes money.
I don't mean family caregivers. Lord knows I've never been paid for family caregiving and few have. Maybe we all should have been and maybe there are even some insurance plans, ones that I can even write for, that actually cover that to some extent. If anyone would know about those plans, I would. But what I mainly mean is professional nurses, doctors, medications and treatments. It all has to be paid for.
So, I've decided that the best way for me to maximize my personal awesomeness, is to learn all I can about health insurance for young and old. And life insurance too. When I was young, I had my days of fun and adventure. I have no shortage of stories to tell. But I continue to ask how I can do the most good for the most people – not just myself – before I die. I continue to focus the answer on the areas I would be most capable of. I still have a few brain cells left. Let me see what I can dig up for you. You have not because you ask not.