Stepping back and forward one more day in the life of, I bring you to my educational pursuits. I am a constant student.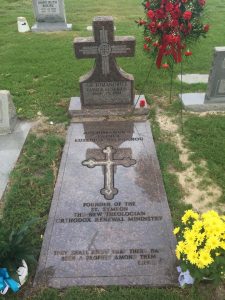 I also cry at movies when they have a very high impact. A close friend of mine recently passed away. He founded the Brotherhood of St. Symeon the New Theologian. I had been a supporter of his for years and for a time was on the Board of Directors. The ministry was controversial within the Orthodox Church and in some ways I was critical but the late Archimandrite Eusebius Stephanou occasionally published some of my writing, wondered at my insight, and whenever I saw him he would always lament that there weren't enough wealthy patrons to support me in a ministry of writing, though I was a layman.
The brothers would read from the writings of St. Symeon the New Theologian and discuss them regularly. St. Symeon was all about tears. The type of tears St. Symeon described are those that happen when there is close engagement in a profound theological love relationship. They are not just tears of joy. They embrace every Christian mystery.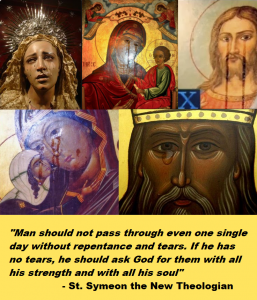 People cry at movies because of a close engagement in a drama. I'm convinced that it is a gift of imagination they have that causes them to emote this way. It is a form of empathy. The healthy body is designed to relate to others, to experience with others, through active engagement of the mind and heart, in a participation between their knowledge of their own experience and what they understand and can relate to in the experience of another.
Not everyone has the gift of tears. Not everyone is an empath but those who are are often thought a little strange by those who are not. For Symeon, continual tears were the appropriate result of a healthy relationship with and in Christ. He did not talk just of agape love, a higher cerebral love divorced from the body. He spoke of divine eros, a love relationship with God that produced a continuous flow of tears. These were not just tears of joy for Symeon. They were tears of profound communion. I'll spare you the special theological terms behind it, reserving those for my Cosmostrophy page, where I feel more at liberty to discuss my religion.
The reason I am blogging here in My Story is so you can know who the founder of the Restoration Party is and better understand the values I would like it to embrace. It is an elaborate way to share where I am coming from. It will provide some context for the proposals, viewpoints and mission reflected in the Restoration Party Manifesto that I am in the midst of writing as I continue to blog.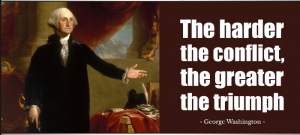 I do realize that political enemies will come along and take the things I say out of context so that I may be misrepresented. It's the way of the world. Blogging here provides a simple way to access the whole picture and acquire my personal understanding of the truth. I am a Christian but I am not on the Christian right. I am Orthodox but I am a critic of Orthodoxy and of Christianity as a whole. I am associated with the Brotherhood of St. Symeon the New Theologian but have complex views when it comes to charismatic movements.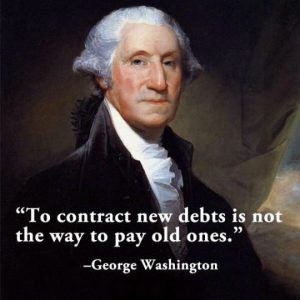 And the truth is that, like St. Symeon, I am a man of many tears. When other people hurt, I hurt with them. When they rejoice, I rejoice with them. This week, I had approximately 300 loan requests. Of those, approximately 90 cars had broken down, 80 jobs had been lost, 5 husbands had died, 2 wives, 3 sons, 4 had cancer, 11 had spouses with cancer, 7 fatal accidents, some lost all they had through law suits, others gave all that they had caring for their elderly parents, 20 cars in tow, 14 on the verge of repossession, 120 had moving expenses, about 40 moves were simultaneous with cars breaking down. It was like I was reliving my own life again through them, and all like me, were broke enough to have no credit or savings sufficient to handle the impact. They were all desperate enough to call me, knowing they would pay sky high interest rates. There were also 4 weddings and about 20 vacations. It's not all bad until you see they can't actually afford these things.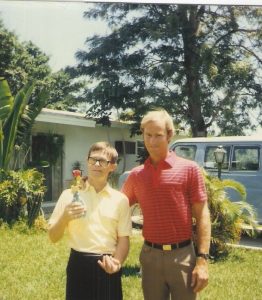 One of my last calls was a girl living in a group home. My brother had lived in a group home like that. She had Down Syndrome like him. It hadn't occurred to me that the Internet would ever become accessible to Down Syndrome people living in group homes but here she was trying to get a loan to pay for her $330 medical bill. Her medical bill was all of $1.33 greater than her social security check. I get paid commission and it was my job to upsell her while I issued her the $500 loan she needed for the $1.33 expense. A better loan rep than myself would have sold her a credit monitoring service for $39/month and credit repair for $99/month, both of which she qualified for, as she neither knew her credit scores nor had good credit. Had I been a fiction writer, I would never have thought of such a scene. The reality is something I will never be able to remove from my mind.
What this situation does to an empath with a conscience is it prompts passion. It makes me want to fix a seriously screwed up system before it dries up my tears, numbing me with the repetitious sales pitch that drags my soul to hell. When I previously mentioned my work made me cry, some of my friends contacted me because they were concerned about me. They needn't worry. I'm not suffering from depression and I've never had a suicidal thought in my life. It's when the tears stop that I start wondering what is wrong with me. It's when a person doesn't care that the disease becomes evident. As we consider reality, there shouldn't be a dry eye in the house. But we are sick.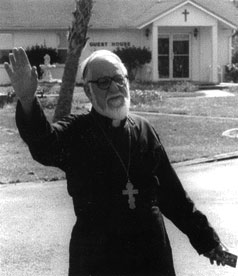 The Orthodox like to distance St. Symeon from the charismatic movement. They think Pentecostalism is demonic and believe he can only be understood in a monastic context. After all, he was an abbot and there is little evidence he spoke in tongues or conducted healing services as he promised material blessings in exchange for faith gifts.
And speaking of demons, the Orthodox view spiritual warfare very differently. The devil is spoken of and his demons but defeating them is largely a matter of overcoming passion. It's passion that is the enemy. Orthodox exorcism is all about overcoming fleshly passion, which is one reason the tears of St. Symeon are anything but Pentecostal. They view Pentecostalism as a carnal replacement for genuine spirituality. Their fasts are not viewed as entreaties to God so much as exercises in overcoming desire. It is all about discipline. The mind removed from the things of this world is freed up to contemplate the things of the next.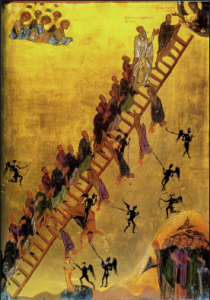 The role of the demon in the life of a Christian is that of an annoyance. They are sent by a master of folly to distract and drag down a spiritual aspirant who for lack of discipline willfully engages in their temptations. Whereas the Pentecostal will offer verbal incantations against the demons and suppose these have rendered spiritual victory, the Orthodox finds victory only at the end of life's journey in a soul that has climbed to spiritual heights in his own liberation from passion. It is not as though there is no passion. It is a passionate dispassion that evolves as he comes to grow in his love for Christ and by that is the devil defeated.
In the meantime, all that happens in life happens in the permissive will of God, who permits the demons to tempt man in various ways. Destruction and loss are like that. We get too attached to things. We need to realize who we really are. And with that in mind, I will proceed with my story.
I was a music composition major when I was in college. I chose it because I had a strong sense of calling to be a writer. Actually, what I wanted was to be a movie producer – an interactive movie producer -but I had to take things one step at a time and wait for the technology to evolve. It was the music that reached the soul so I thought I would start there. I had a sense that I should write something that would change the world for the better – that media was capable of affecting people in positive ways. I wanted that to happen. It was a realization I had my junior year and it wasn't a bad one. Prior to that I'd been in it for the wrong reasons. I was seeking admiration.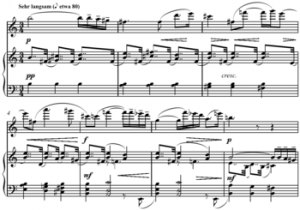 In the 1970's the University of South Carolina music department placed much emphasis on the avant-garde. It was futuristic. Every music course pointed forward through history and asked what would come next. I wrote a paper at that time on a forthcoming digital age and purchased my first synthesizer in the hope of developing it. I was no prolific writer back then. I was new at the craft but I managed to work up a portfolio at that time, which included some symphonic works, string quartets, jazz combo pieces, madrigals, canons, some counterpoint for piano, background music for poetry readings, some polytonal polyrythmic stuff in honor of Charles Ives and a trombone trio sonata in the quartal style of Hindemith.
Some of these works, including the first movement of the last, were performed at Seminar and received quite nicely there and then on my final day of school, the final performance of my trio sonata was scheduled so that my parents, who were driving up from South Florida to take me home, could hear it.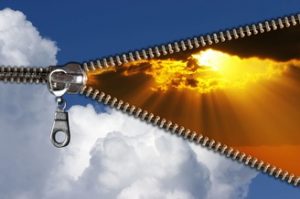 I was excited about the future and the lessons I had learned. I had learned about John Cage – a man who used elements of chance in music, and Charles Ives, who saw music three dimensionally, and sought to portray reality by music as he walked through a park on the Fourth of July. They had taught me to look at the interaction of the world itself as part of the music. I had also studied Indian music and learned to see music as a message from God. I had learned to look around me and find music in everything and even to see everything as music. I had learned to appreciate and came to believe in God as a master orchestrator of all, making music out of chance, simplifying the complex in ways that united in a single epic story.
The night before the trio sonata I was on the verge of telling my parents about all of these things. I wanted them to be excited with me and feel my time at USC had been well spent.
But that wasn't meant to be. In the juggle of packing my things, I had somehow lost my entire music portfolio. I frantically searched my apartment, doubling back through my suit cases and opening up trash bags. I darted over to my locker at the music building and even went to the stadium, where the jazz band rehearsed. Nothing. I then showed up to the performance and the other two players failed to come. There sat waiting my parents and my music teacher.
College students. Finals week. Who would have expected them to show up to something they got no credit for? I should have known better – and they had their parts with them. They had taken them with them to practice. My parents were convinced that no trio sonata had ever been written and  that I was lying to them. Fortunately, my composition teacher came and assured them he had seen it with his own eyes. He passed me, knowing I had done the work, but the thirteen hour drive back home was an uncomfortable one and I had no portfolio to build on. Suddenly my future looked very bleak. I took a job at a Savings and Loan.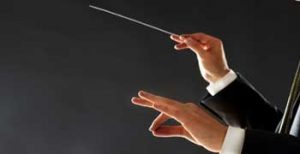 I have no regrets about my lost portfolio. There was one thing I understood. That event was merely the opening movement of a larger orchestration piece. I stopped to hear the sound of it. I was enjoying how the story, told polysymphonically in the form of all events, was unfolding. I respected the writer. I was drawn to a masterpiece in the making. It was as if the music, as if a song, was just starting with my journey back to South Florida with my father and mom.
My academic career didn't end there but I will point out here that each new chapter of my life has begun with a sort of tragic ending involving loss. In the music business we are taught to observe and analyze form. We know that the ending of a piece by Beethoven is going to have a significant build up. The end is not really the end just yet. It gets better and when it is complete it leaves the listener fully satisfied. It's like great sex that way, with climax upon climax in one final long and wonderful climax.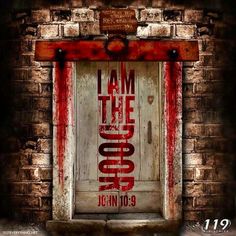 That's how I'd like my life to be. I'd like it to end with perfect satisfaction. I believe the orchestrator of all things has that planned. I've seen the patterns the way I see the themes and motifs of Beethoven finales long before their recapitulation. A good ending is set up from the beginning. Destruction and loss are little more than doorways to new chapters in the book of life.
I'll tell you about the pursuit of my Master's Degree on another page. That also involved gainful loss and that will be a theme here. I told you about the salmon and the ant on page five. It is a story of loss and rebuilding. All of this will lead up to Chapter Eight of the Restoration Party Manifesto. Our country is about to suffer very great loss.
That is sad but I am not a sad man nor do I glory in anyone's loss. Never in my life have I ever desired loss and I do not desire it for this country. That is why I have been doing everything I know how to persuade others to implement Solution A, as outlined in Chapter Two of the Manifesto, as also the subsequent chapters I am presently working on. I am not a passive aggressive type who would sabotage himself just to live out some sense of unworthiness and neither do I want that for America.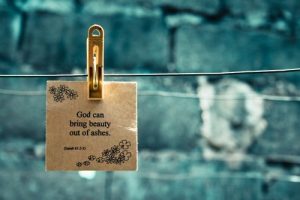 No, I believe my losses have been a part of the orchestrator's curriculum. They are there to teach me to teach others that we can rebuild and that when we do rebuild we can build even better than we were first building. There is a storm coming and we are about to experience very great loss. I have referred to it as an apocalypse. It is that bad. I am going to write some songs and in them I will spell out the path to reconstruction. We will be without electricity and government, but maybe enough of us will remember the songs, that these little curricular interests of mine will be shared. We will rebuild. We will get through this. God willing, I will provide a road map to restoration and we will follow it.