Solutions Mentality
If you have read Eden Road, then you know that I have always been a problem solver. This is an all too rare trait. The majority complain when they see problems. I might complain a little, but I don't feel right about complaining without offering specific solutions. Maybe there is some merit to the "somebody do something" type of complaint. But for me, I have a long list of solutions that I'm working on already, so I know my own time is best spent not complaining about yet more problems, but on working on one or more of the solutions I've come up with. Does that not apply to you? Maybe it should. As a rule, I would like to execute each of my solutions but have only one lifetime, so I have to carefully choose which problems I try to solve.
One problem that has increasingly challenged me, is how to repair friendships that have been damaged over emotionally charged political issues in the age of social network communication. I have grave differences of opinion with many of the people that I love, even my own children and my wife. I've finally figured out a way to solve this problem so I think it is worth offering up a blog post about it, and then to ask you to share it, maybe put some advertising dollars under it. This is not a political post. It is a way to get your friends back, and maybe family members too. It will be worth your time to read it and theirs.
Stage One: Mutual Angelification
I will present this solution as a process tree. The first step is the practice of de-demonization. The opposite of a bad witch is a good witch. The opposite of a demon is an angel – a holy one. Now nobody is perfect, but we can all practice something simple – looking for the good in other people. And that would be a great daily practice, but that isn't what I'm talking about. What I'm talking about here is emotionally charged political issues that are dividing people. What I will call "Mutual Angelification" is to de-demonize any person you see specifically when you realize that they disagree with your solution to the world's problems, or if you believe somehow that they don't care about your cause. I am going to use the history of the Black Lives Matter experience and reactions to the murder of #GeorgeFloyd here as an example of how this works.
Let's break up Mutual Angelification into three steps – Reflect, Mirror and Enter.
Step one in Mutual Angelification is to reflect. Picture someone in your mind that you have been very angry with because of a political issue, who disagrees with you. Now picture a world in which that same person agrees with you and works side by side with you to solve this problem the way that you think it should be solved. This is the first step in Mutual Angelification. You must be able to recapture some image in your mind in which that person is your friend again. Reflection brings hope of restoration. Picture them smiling in your mind with you. If you don't take this step, you can't complete this exercise. You need to give them a chance. So start with imagining them on your side of the issue. You would actually be very proud of them that way. Right? Now, truth is, that this issue is so important to you that you've been willing to give up your friendship with them. You've made a choice, maybe in a heated moment and it was a choice you regret. If only you could have kept your mouth shut, you think to yourself, but inwardly, that wouldn't be fair. Expressing your opinion was important. You were not bad for losing your friend. You were justified because of the cause. Right? So sad, but it is part of the price you pay. It's that important.
Step two in Mutual Angelification is to mirror. Notice I haven't brought up any actual issues so far, other than to reference BLM. What I've said applies perfectly to both sides for those friends lost who either won't support or do support BLM. So next, imagine how that friend feels about your lost relationship. You can't imagine supporting their cause, but you know that you are not a demon any more than they are. Allow yourself to pretend for a moment, that they are actually just like you. The real demons in this world are those who create or maintain problems that divide people without any solutions. Wouldn't you say? You imagine that they are creating or maintaining a problem, so you have demonized them, but if you care about restoring a friendship, you will have to allow yourself to picture them as just as regretful as you are about that nasty conversation you had with them before you blocked them from your feed. To mirror, is to realize that we have a lot in common as human beings. People are both bad and good inside. They are. You are. Picture their regret at the loss of your friendship. Picture them saying they are sorry. Picture yourself saying you are sorry. Look through that two-way mirror. That mirror allows you to love them again. Then when they look in that same mirror, they have allowed themselves to love you again too, and feel the same sorrow at the loss of your friendship, wishing they could have it back. To mirror is to realize that you have some seriously important traits in common. You want them to respect you. They want the same. Nobody likes losing friends or family. Don't wait for their apology. Just imagine them being like you, caring about your friendship and having regrets. Apologies can come later. Can you believe they hurt for your lost relationship? Of course, you can!
Step Three in Mutual Angelification is to enter. Enter into a world that is different than your own. This will require active listening and it's the hardest step because very few of us have the patience to practice it. The result of it is respectful and genuine understanding and mutual appreciation. It may not change your opinion about how to end systemic abuse but it will heal a torn relationship with a friend, child, parent, cousin, aunt, uncle, in-law, co-worker, etc., assuming this matters to you and would be worth the effort. Understand in this that I am not talking about entering into lengthy dialog with every one of these people. I am talking about seeking to better understand their perspective on the issue that divided you. I'll explain below as breaking down active listening is the next block in this process tree. If we take something like BLM, which had the purpose of bringing attention to the need for real healing between people and the end of the systemic causes and what maintains the system needing change, then let me bring attention to this one critical part of the system – the fact that we need to change certain bad habits, particularly our failure to actively listen. The choice is clear. Let it be a shouting match, or start listening and being friends again through mutual respect. Your friends are not demons. They are angels, or they could be. You can help them become angels. This really is not impossible. I'm about to show you how.
Stage Two: Leadership Listening
It's always easy to talk about listening. Doing it – not so much. We try the same old way and get the same old results all the time, so obviously, we need to try something different. So I came up with a new type of listening that I call "leadership listening."
Leadership listening has several components. My analysis of great leaders, which I have learned through my courses in organizational leadership and integrative studies, helped me clarify these components. I'll call them "components" rather than "steps" because there is a bit of a dance in this part of the process tree. And what you want to do is build up each component, like you would filling up your fuel tank.
The first component in the Leadership Listening stage is to assess. Assess first the value of your relationship itself. How much do you care about the person you've lost? A lot. Right? Sometimes you may feel ready to give up. Sometimes you may feel the issue is more important than the person. Assess this. What do you really want? Both your relationship and the issue are important. By assessing the value of your loved one, isolated from your assessment of the importance of the issue, you will conclude that both are equally valuable to you – not one or the other. And while there may be voices that tell you to get rid of the toxicity and negativity from your life, this person may not have to be toxic to you. In fact, they may be part of an intellectual and emotional growth spurt for you as you mature, if you learn and practice Leadership Listening. So give this a try. Assessment also involves your assessment of the nature of the problem itself. You need to enter into an information gathering stage before you can fully assess the area of disagreement you have. This second part of assessment may be the most difficult part for you because it will ask you to add some nuance to your strong position. You won't have to change sides but you will have to gain a little wisdom. Are you up for that?
The second component in Leadership Listening is to dance. When I say "dance," I mean pay attention to your partner. Lead and follow. Wait. Don't step on toes. Sometimes in dancing, we have to back off and wait. Rhythm matters and it's a two person dance. So what am I talking about? Leaders listen patiently. When your loved one fails to participate in listening, you go first. You lead. Don't make the mistake of thinking that since they're not listening you that you shouldn't be expected to either. They won't start listening until you show them how. Show them how to listen. That is what leaders do. Lead by example. It may take them months to follow, but if you value them, you need to lead for months if necessary. Lead the dance. There are two major pluses about this component. First, you don't have to have all the answers to do it. So anybody can dance. You're just listening and maybe learning something new. Second, it is the fastest path to restoring your relationship. Listening fosters respect. It doesn't happen immediately. There may be grudges, resentments, unforgiveness, strong feelings on their side getting in the way. Be patient with your dance partner. Give it as much time as it takes – even years. Leadership Listening is unconditional. There is only one way it works. It's you doing your part and not stopping. The dance does not stop. Go with it.
The third component in Leadership Listening is to repeat. You may already be familiar with this component. A person knows you are listening if you repeat back to them what they've said in your own words, asking if that is correct. Now if you still disagree with them after repeating back to them everything that they've said, clarifying their meaning along the way, what will that do to them? It will make them curious about why you still disagree. You might ask them whether there is more? In the case of BLM, a supporter might offer numerous examples of racist activity and discrimination by police and in work places, in stores and talk about arrests that were unfair and unnecessarily violent. That list of examples may be endless. Absorb it all. You are listening. Keep leading by asking more and more and repeating as much as you can so that your understanding includes everything they have to say. Can this do anything but make them feel understood, valued and respected? Won't they appreciate that you genuinely care? You are regaining your friendship and your respect. Your genuine inquiry will disarm them – if it is genuine. Make it so. This is important. Even so, you totally do not have to agree with their position in doing this. Just listen – actively, clarifying and rewording what they've said, showing them you care about what they see. You are by their side. You are not in their face attempting to change their mind. It is not your goal to control. It is your goal to learn. Repeating what they say in your own words so they know you've listened, helps you learn, and restores faith.
The fourth component in Leadership Listening is to fragment. You want to break down the problem into small parts before working on the whole problem. They say the way to eat an elephant is one bite at a time. I"m a vegetarian and an animal lover so I hate this metaphor, but the point is that huge problems can be tackled if they are dealt with in tiny portions rather than as overwhelming wholes. I include this as a component of active listening and Leadership Listening because leaders don't just complain about problems. They seek to solve them. And when you fragment, four things happen. First, you demonstrate your interest in the problem in minute detail. Second, you sort the problem out so that you can start to solve it. Third, your friend is likely to pick up on this fact, realize you genuinely care, and be happy to help you. And here I think you will find that because you are listening, they are likely to start listening too. Don't hold your breath, but they may even join you in a solution that you come up with together to solve the problem. Don't be disappointed if that doesn't happen. Then fourth, by fragmenting, you ask even more questions. Fragmenting actually helps you as you clarify all that is being said. It is an extension of the third component. Fragmentation ultimately prepares you for stage three – problem solving.
Stage Three: Explore Solutions
You are likely to gain respect from your loved one if you seek to solve the problem rather than complain about it. In this stage, it will not be your objective to gain their respect, however. It will be to actually explore solutions to the problem. This may involve research. I'll reduce this into three more steps – add perspectives, compare solutions and multiply wins. View these steps as part of a dance, where you will step forward and backward as needed. You will repeat them until the tune ends beautifully so long as you make the commitment to the process. Are you ready Leadership Listeners? – a one – a two – a three …
Step One in how you Explore Solutions is to add perspectives. One of the first things I learned in interdisciplinary studies was something called "perspective taking." A problem solver would go to experts in separate fields to find out what their take was on a problem and ultimately, think of something that would take every possible perspective into consideration. The division over BLM should serve very nicely as an example here. So I'll give examples of what I mean by "disciplines."It isn't just a branch of knowledge, like math or biology, though it could be. It could be anything. So for instance, there is the overall urban and ethnic education. It notes crime against citizens and has been a primary driver in the angst that has expressed itself in the form of the modern BLM movement. Urban education (street smarts) could be viewed as a discipline. It is a general framework of understanding that a large body of participants tends to embrace. A "discipline" in this broad sense excepts certain matters as axiomatic truth. It takes on a certain worldview. A person who then enters the police academy will encounter a very different world and worldview. Here, the chief concern is public safety, but there may be more to the system than that. Are superior officers rewarding their squads based on the number of arrests they make? Maybe that's the problem. You are looking for systemic issues that might cause the inordinately high number of arrests and harassments of people of color. If the answer is "yes," that arrests are encouraged, you might then ask why? Your exploration of the solution needs to add perspectives to these two – the street versus the police academy. How about the prison system? How about the economist? How about the politician? How about building and engineering? What are the real estate developers saying? Are there any industries that stand to lose or gain involved? Who might be impacted? You will learn by asking.
As an example, here is something that I found. We have a private prison system that has gradually replaced many public prisons. The economic model of the majority of private prisons is to build and staff facilities with private money and accept stipends for beds filled. So if the government would have paid $150 per night per prisoner in a public prison, that same money goes to the private prison, but if the private prison can trim its expenses, they can make money. They have been able to do so, and that is how they expand. The problem is that since they are a for profit system, they can scale up, increase prison space and profit more if there is more crime and more arrests. So who is profiting here? The shareholders of private prisons. You can see how this could be a key systemic problem. Therefore, if money is being given to the local sheriff or chief of police under the table to make more arrests to fill those beds, voila! We may just have found the real systemic cause. It is the corruption of city officials. And the solution would be obvious, vote out private prisons, or just bankrupt them by voting out corrupt law officers accepting their bribes, or other officials following the money trail. Sociologists might also be consulted. And what about biologists? The idea that an incentive to fill prison beds that keeps bribe money flowing still doesn't explain why blacks are being picked on. You see? The problem goes deeper. What about the fact that blacks are easier targets than whites? A biologist would explain that a black person has one less layer of skin than a white person. They have six rather than seven layers of epidermis. As an ethnic group, they are more adept to hot weather than white people, who largely migrated to the far north and south regions of the world as they adapted through natural selection. A sociologist might have a different take. They might note that blacks tend to spend time outside out of cultural habit. They might also point out, with the help of economists, that use of single room air conditioners is more common among blacks because they can't afford central air or heat. This makes convening on cool porches to socialize outdoors more common among blacks than whites. Sociologists might note that while drug problems are about the same among whites and blacks, that blacks are arrested more often, perhaps, not because they are hated, so much as because they are easier to discover and arrest, given that they are more often found outside. Then there is the legal side. Part of white privilege is the more likely ability to post bail and be less reliant on court appointed attorneys. Combining all of these facts might result in realizing that the source of the problem is complex, but that by taking a two-prong approach of legalizing drugs and abolishing private prisons, we might have found a solution to a systemic problem.
Step Two in how you Explore Solutions is to compare solutions. I hesitate to do this since I've hardly scratched the surface on perspective taking, but let's go ahead anyway and jump into comparing the two inter-disciplinary solutions we just came up with to the existing solutions being proposed, and then we'll bring back more disciplinary perspectives in step three. The current solution has two political groups pitted against one another. The one side assumes that the other side is racist because it won't join. And the side that won't join generally does not see itself as racist. It also tends not to believe that the police are really discriminating against minorities, particularly blacks, but instead just doing their job, which is a very difficult one. The non-protesters agree that black lives matter but see the Black Lives Matter movement as being politically motivated as an organization. They see it as destructive and generally causing more harm than good, actually creating race hatred rather than healing it. Those who don't give into the pressure to kneel or join, have to live with being labeled racists, even though in reality they just don't agree with the way of going about achieving justice and fairness for blacks, precisely because they do believe that black lives matter every bit as much as any other life. This viewpoint is only enforced when riots occur, when looting takes place and video footage exaggerates the destruction. And besides, you really can't fix stupid. Can you? You can complain about racism, but how do you actually change people? Well, maybe one thing might be to stop provoking hatred. How can police be expected to profile less if blacks are specifically expressing their hostility towards them, while whites are not? Continually pitting these two very different mindsets against one another will result only in newer and greater cycles of violence. Many believe it will cause the problem it seeks to heal so they refuse to join. But now, because you have just discovered specific ways to actually address some of the systemic causes of the violence between the two world views with a third and very different set of solutions, you can work on those solutions together, and maybe even do so with your once lost loved one, even as you continue to disagree with each other on the net efficacy of BLM. On to step three.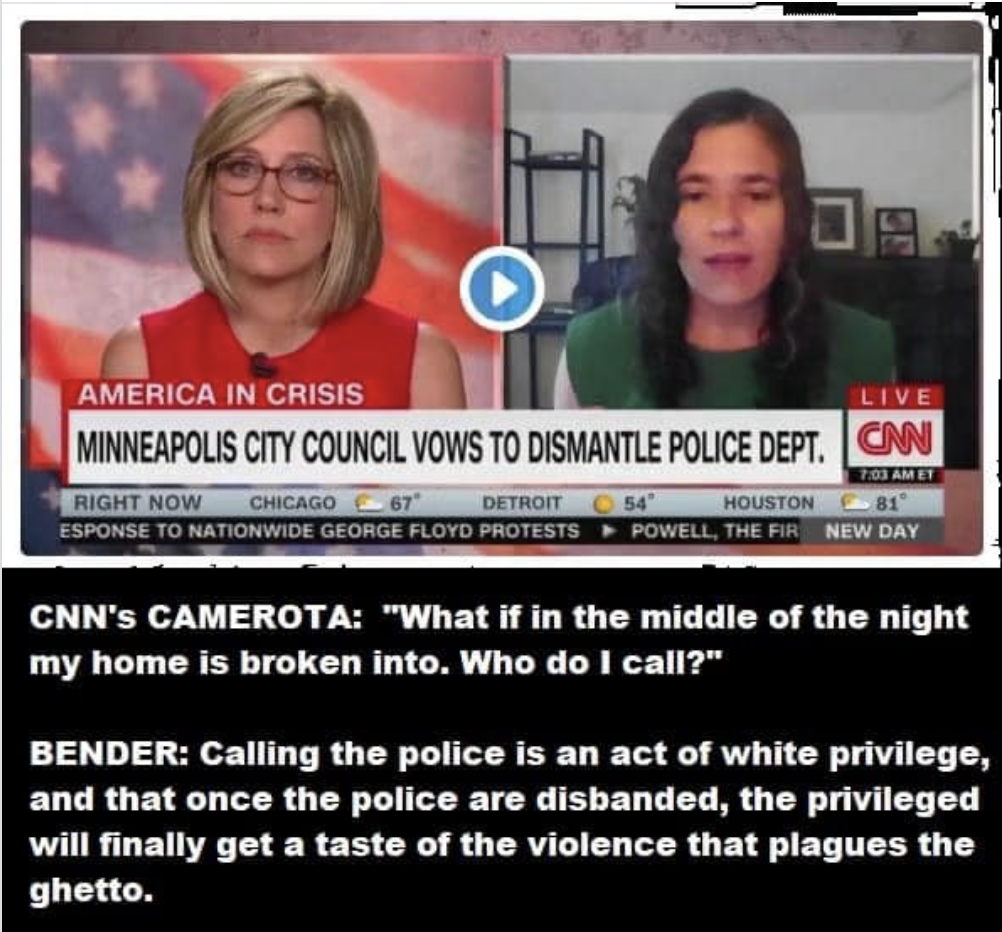 Step Three in how you Explore Solutions is to multiply wins. This step involves fine tuning your solutions with an eye to making each side look good, to develop a best positive net effect, and to see that each person is as happy as possible with the outcome. Compromise solutions are to be avoided. In compromise, everybody loses, they just lose less than if they'd won. Compromise is actually not a solution at all. What we are all after here is real solutions to our problems. And it's actually in this final step that we really have to put our thinking caps on. What, for instance, are we going to do about legalizing drugs? We can see that this solution, while it addresses the systemic problem of disproportionate arrests of blacks, brings up the question of how to treat people hooked on drugs? Then there are the legal hurdles – so there is case law, constitutional law and much else that goes into the nuanced solution. There is also the matter of supply. Why is it that drugs are so expensive? What do we do about the fact that marijuana can still be obtained more affordably on the street than in the dispensary? Shall we legalize heroin? Can the black market be fully absorbed? What is the economic impact if we do that? And what about the prison system? Will the public sector be able to supply prisons without raising taxes? What is the tax base? So economists and city planners need to be consulted. Right? So my point in the search for solutions is that there is a lot of work to do. Fortunately, for you and your friend, you've already won just by listening. Plus, both sides on an issue like black lives mattering win when the systemic problems are actually resolved and both you and your estranged loved one are working together because you care, rather than against each other because you have a complex set of other political issues you still disagree on. It may take more than a lifetime to eat that whole elephant. You'll multiply your wins as you keep looking though, maybe enjoying a big meal or two together. This much I can tell you. Complaining doesn't fix things until it reaches a problem solver who cares enough to go through all of these stages, components and steps. Maybe our most fundamental systemic cause of problems is that we have the wrong ratio of complainers to problem solvers. Somebody do something could become somebody did something – that somebody could be you. Let's do this.