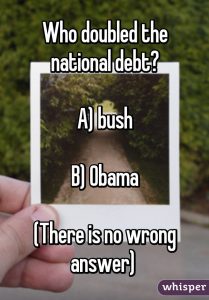 America is a sick country. I have the cure.
The cure is independence. You would think independence would be an American value. It's in our founding declaration as a country. But we don't live it.
The opposite of independence is dependence. We are dependent on others to lead. We are dependent on media to teach us how to respond. We are dependent on two political parties to generate our leaders. We are incapable of escaping from that system. It's dependence.
We are dependent on overspending, on the Federal Reserve System. We are dependent on hatred – without it the American people are not stirred to action. Both dominant political parties count on it to stir us to action to get us to the polls on voting day.
I'd tell you more about this but I have to go to my day job now. I work for a loan company. My job is to get more people into debt. I told you how much I hated this job already. The fact that people are dependent on debt isn't just a national problem. It is an individual and family problem and every client I talk to, I have to come to terms with this fact – they vote. We've accepted debt but we don't have to. We can free ourselves from it. But they are hopelessly addicted. Our managers know that. They built their business around it and they are prospering.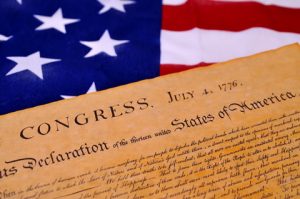 Why not consider supporting me so I can publish the Manifesto? Together we could restore America to the independence it once sought.
In the next chapter of My Story I will be explaining my own journey to independence. It's been a fight like a salmon swimming upstream because independence has little support in a world headed the opposite way. Understand that I know I am still trapped in that stream but I won't resign myself to be defeated by it. Like the salmon, I know where I have to go. And I'm going to take you there. We have to start with that vision. So as I take one more step back in my life, in the next pages I'm going to explain my vision. Subscribe to this blog and then you'll hear it.